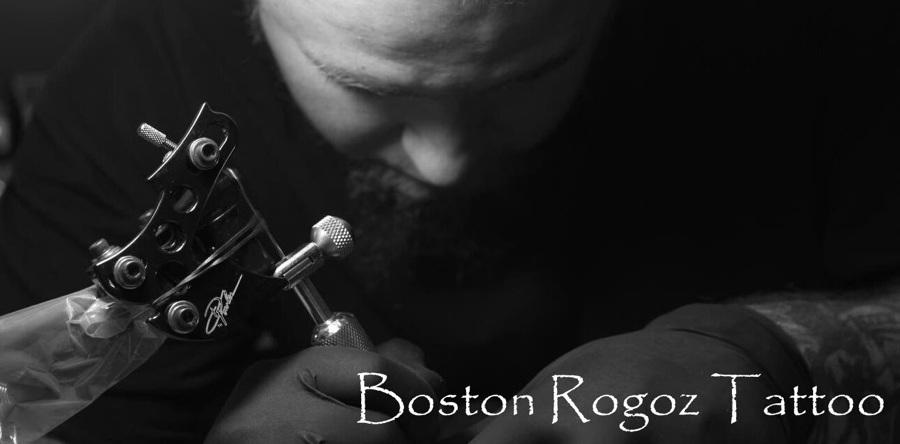 ---
---
Side by side comparison of freshly tattooed next to fully healed tattoo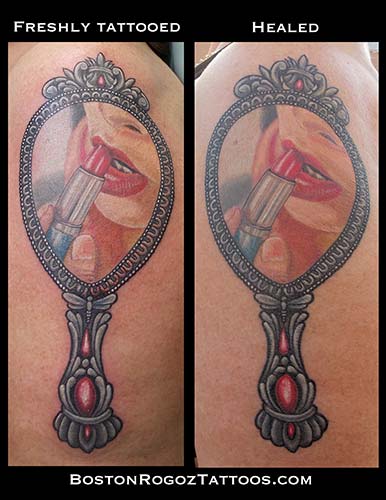 Irish Bouquet Work In Progress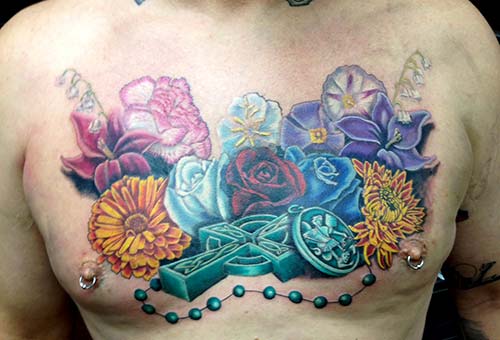 Current works in progress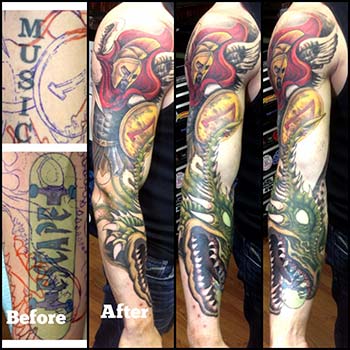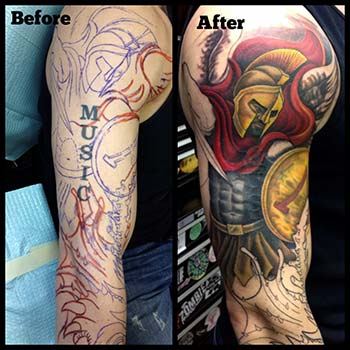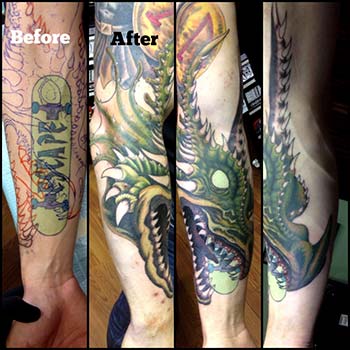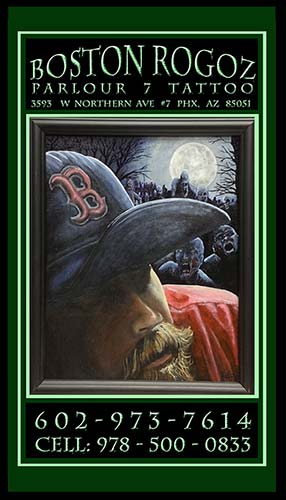 file:///Users/bostonrogoz/Pictures/TattooNow/businesscard4.jpg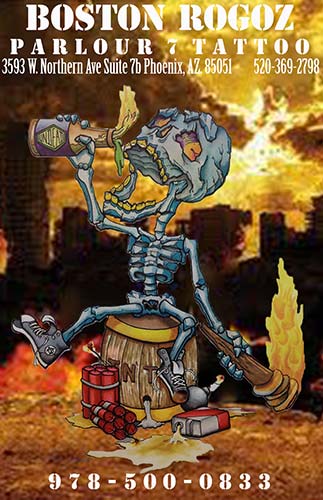 I am proud to announce that I can now be found tattooing at :
Parlour 7 Tattoo
3593 W. Northern Ave
Suite 7b
Phoenix, AZ 85051
New paintings and prints available for sale
It's the Christmas season again so when youre thinkin of a special present for someone why not support your local independant artist and purchase some original artwork. I've got some new paintings available as well as signed numbered limited prints, and as always tattoo gift certificates are also available.
Sneak Peek of new cover-up
Here's a sneak peek action shot of me starting a cover-up on Doc Undead's hand tattoo. Stay tuned folks !!!! Off to a great start, can't wait to get back into it. Thanks for looking !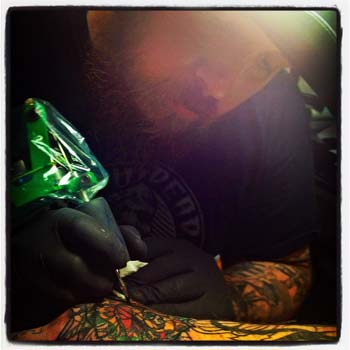 Current Studio Info
Boston is currently tattooing at Ritual Addictions Tattoo, 6766 W Glendale Ave Suite #135 Glendale Ave 85021. www.ritualaddictions.com
BostonRogozTattoos.com is LIVE!
Check out Boston Rogoz's newest TattooNOW Template Website! Check back frequently for portfolio and news updates!